Leanda de Lisle is the author of 'White King: The Tragedy of Charles I', which won the HWA Crown for Best Work of Historical Non-Fiction 2018. The paperback was published in January 2019 by Vintage.
Leanda is also the author of 'Tudor: The Family Story', 'The Sisters Who Would Be Queen: The Tragedy of Mary, Katherine and Lady Jane Grey' and 'After Elizabeth: The Death of Elizabeth and the Coming of King James'.
Buy 'White King: The Tragedy of Charles I':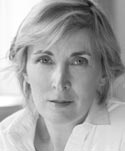 Follow Leanda on Social Media
Kathryn's website: www.leandadelisle.com
Facebook: Leanda de Lisle
Twitter: @LeandadeLisle
Many thanks to Leanda for answering my questions.
Why did you choose this subject for your book?
Because Charles's reign is so dramatic. It is such a key part of our past, affecting everything that followed, and it is being overlooked!
What does your book add to previous works about Charles I?
I hope I give a more rounded view of Charles and I also focus on the key women in his life in a way that hasn't been done before.
What surprised you most researching this book?
The modern resonance – it is scary how much it speaks to our own time.
Does your book reveal anything new about Queen Henrietta Maria?
Yes. Catholic women who have been on the losing side of history get a particularly bad press, and I hope I have helped to sweep aside centuries of misogynistic propaganda to reveal a truly remarkable woman and queen.
Are there any people from the Civil War, other than the main players, who you think deserve to be more well known?
Well, I have a favourite in the turncoat and spy, Lucy Hay, Countess of Carlisle who was always in the thick of the political action.
How damaging was the publication of letters between Charles and Henrietta Maria in 'The King's Cabinet Opened?
Very. The suggestion that she was Eve to his Adam, seducing the king into evil, is a caricature that is still with us today.
What was Charles I's greatest failing as a King?
He lacked ruthlessness and he was a poor politician.